in six questions
Text : DIANE STEHLE
As the owner of a company with 200 employees and a yearly revenue of several million dollars, Caroline Néron is an accomplished entrepreneur. She has also appeared on the TV show Dans l'œil du dragon. Upon the release of her Spring-Summer collection, she chats with us about the trends of the season and some of the projects she's involved in.
What's new in Néron Joaillerie, the luxury division of Bijoux Caroline Néron?
These past few years, I've been producing many small pieces like gold rings with diamonds or necklaces with Tahitian pearls. In autumn, I expanded the offering with more prominent jewellery. For example, I came out with big bracelets and wish box lockets decorated with diamonds.
What are the trends of the season?
Overlaying is very trendy. We can, for example, lay fine necklaces one over the other. Boho chic is still in fashion, so we've integrated white freshwater pearls into several pieces of jewellery that are a bit edgy. We also notice the presence of more lively colours like fuchsia. We've worked that into our new collections using feathers. For three years, we have also been showcasing a chain choker, a necklace that is worn snugly around the throat. Earrings are decorated with a piece of jewellery in front and at the back of the earlobe. This style has had a lot of success in the past two years.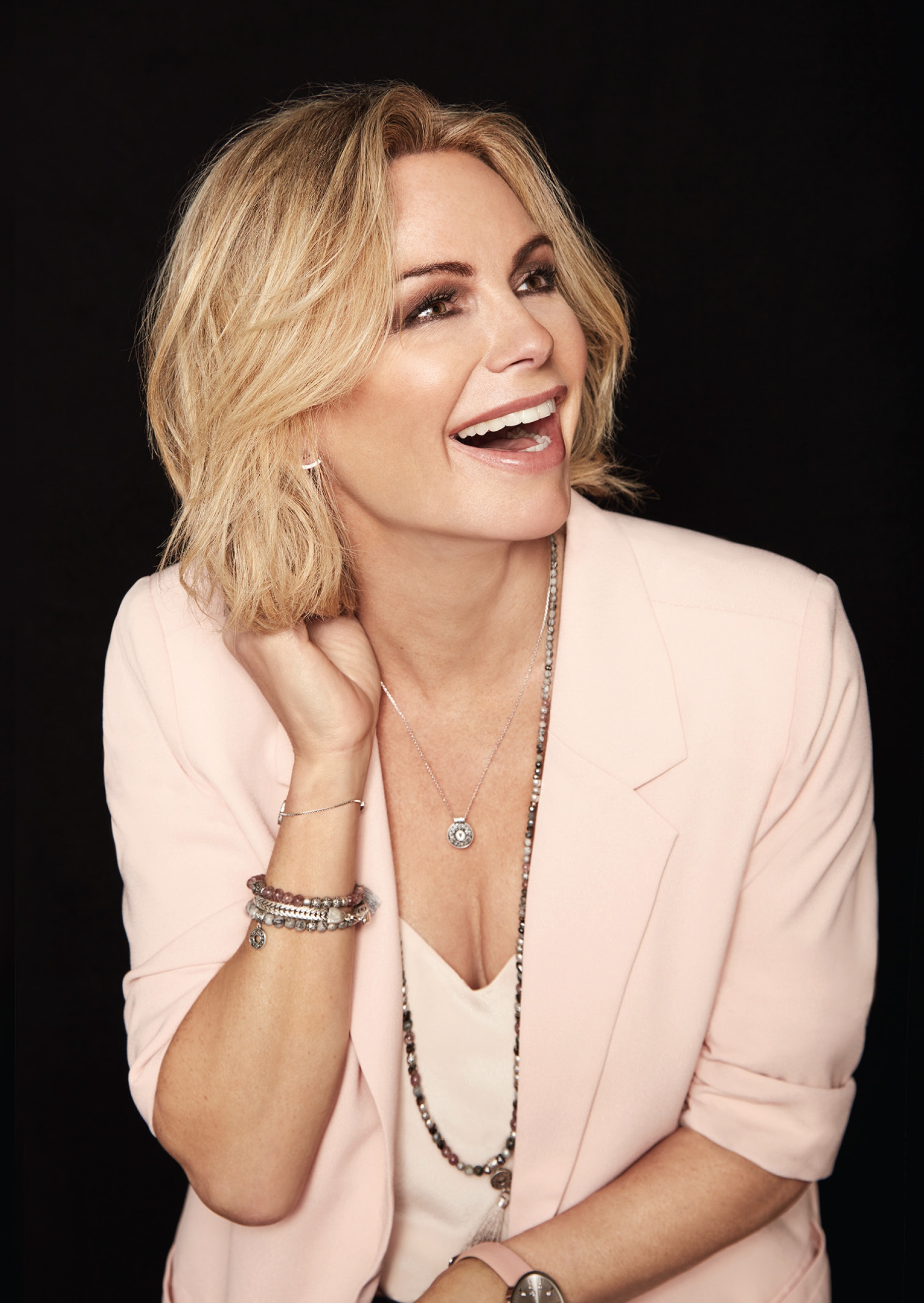 What does your Newly released spring-summer collection look like?
I really worked with the idea of the protective evil eye lucky charm. I also included short, positive messages in my jewellery, like Good vibe on me. Freshwater pearls also feature prominently. In the handbags, there are a lot of fl oral motifs and patterns.
In addition to jewellery, you make bags, candles, perfume, and eyeglasses. Do you plan to further expand your range of products?
Actually, as soon as I feel a need, I create a product that answers it. For example, because I now need to wear prescription glasses, I've decided to launch some! In addition to a new sunglasses collection, I'm releasing a collection of prescription glasses for men and for women in the summer. I have four designers who are working with me at the moment. It's truly refreshing to discover various design niches, but the realm of jewellery will always be at the centre of my activities.
Your business is booming today. How do you explain your success?
Work. Nothing comes without work. It's also necessary to have a passion for what you're doing, because to work a lot, you have to be motivated. Those who are able to make a living through their business have all had to work tremendously hard.
You've participated since last year in the television show Dans l'oeil du dragon. What happened with the projects you supported?
There are three companies with which I am particularly involved. The fi rst company, Ola Bamboo, makes environmentally friendly products, such as bamboo toothbrushes. When the founders appeared on the show, I was really moved because I just cannot believe that we throw away fi ve billion plastic toothbrushes per year. I called up all of the presidents of pharmacies that I know, as well as my contacts that work for big chains. Result: the toothbrush is now distributed in 1,000 points of sale. Ola Bamboo was able to expand by 470% in less than a year. It's something I'm really proud of. I have enabled these young entrepreneurs to take advantage of the structure I built so that they could skip over a lot of the steps that I had to take. The second company is JaCarou Puzzles. Before the holidays, I started doing puzzles again and it's become an addiction! It's a product that combines relaxation and strategy. And fi nally, I've joined forces with the chocolate shop Joane L'Heureux Chocolats.