Novels
A Tribute to Mothers
At age 70, Monique decides to come out of her retirement from the Department of Youth Protection (DPJ, Direction de la protection de la jeunesse) and accepts a job in the Far North. As her daughter struggles to write her novel in Côte-des-Neiges, Monique nurtures her with emails and phone calls. Little by little, these exchanges become Michèle's source of inspiration. A masterful novel that tells the story of a daughter's love for her mother, told with Michèle Plomer's unique style and sensibility.
Habiller le cœur by Michèle Plomer – Éd. Marchand de feuilles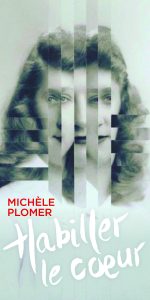 Between a Father and Daughter
Knowing that he will die of cancer, Fauve's father makes his daughter his most important project. As a result, Fauve will grow up with the anguish of bereavement and an obscure love that is as vast as it is rotten. In her highly anticipated second novel, Rose-Aimée Automne T. Morin, who is well-known as a television and radio commentator, takes us on a journey that explores family, power, redemption and the responsibilities that we choose to face. Or not.
Il préférait les brûler by Rose-Aimée Automne T. Morin – Éd. STANKÉ
A Poetic Story
When Hanna discovers notebooks, photographs and newspaper clippings among the belongings of her recently deceased mother, she decides to go down the river to Kamouraska to connect her own story to that of Simone, a silent woman who seems to be absent from her own life. Enchanting.
Pas même le bruit d'un fleuve by Hélène Dorion – Éd. Alto
A Captivating Collection of Short Stories
The mothers in this collection of short stories are devoted to family ties, whether they are supportive, loving, emotional, lonely or trapped by an inexplicable sense of guilt. The life stories are presented one after another, drawing the reader in through the sincerity, prosaicness and depth captured by the exploratory gaze of the writer. Never intrusive and yet surgical in her approach, Théocharidès skillfully describes critical moments in the lives of people caught in the complicated snares of family life.
Nos cœurs torréfiés by Nathalie Théocharidès – Éd. Leméac
Rediscovering New Orleans
After his very successful first novel, Le nid de pierres, Tristan Malavoy is back with a work that compares two eras in New Orleans. The book tells the story of a professor in his late forties who leaves everything to go to the big city, while also recounting the story of Anne, a young woman fleeing the revolution in Saint-Domingue at the end of the 18th century. The result is a touching and superbly written novel that confirms the importance of the author's voice.
L'œil de Jupiter by Tristan Malavoy – Éd. du Boréal
Coffee-Table Books
Architectural Beauty
Thanks to innovations in design and technology, a cabin in the woods can now be a true architectural wonder. From peaceful forest havens, high-end huts nestled between snow-capped peaks, and isolated island retreats, this work brings together the most beautiful free-range houses on the planet.
Off the Grid: Houses for Escape by Dominic Bradbury – Thames and Hudson
Douce France
Bargème, Balazuc, Candes-Saint-Martin… Do these names mean anything to you? And yet, these are some of the most beautiful small villages in France. In this book, the association Les Plus Beaux Villages de France will take you on a journey through 159 of them, each one more charming than the last. With maps, places to stay and eat, and suggestions for activities and events, you will have everything you need to prepare your trip.
The Most Beautiful Villages of France: Discover 159 Charming Destinations – Official guide – Flammarion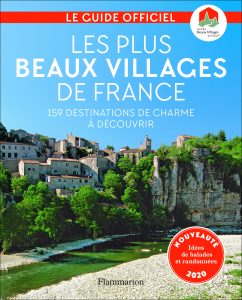 Zen Eating
Do you love the Buddha bowls you've tried in restaurants? Then why not make them at home? You only need a few good ingredients, a few minutes for preparation, and voila!
Bouddha Bowls & autres plats inratables rien que pour moi! – Larousse
Text: Diane Stehle