A visit at Arsenal Contemporary Montreal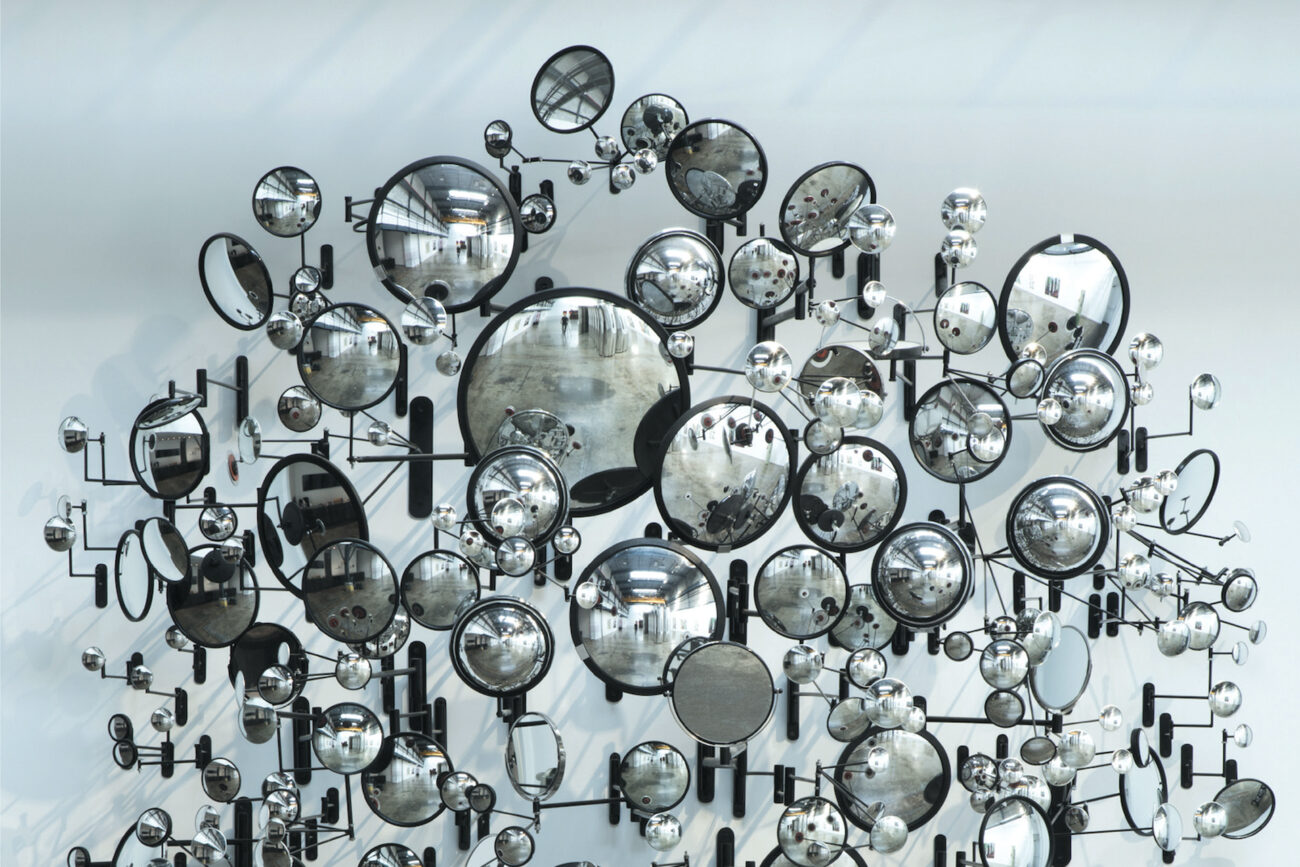 Since its opening in 2011, Arsenal Contemporary Montreal, has been diligently defusing the promotion of both intimate and monumental exhibitions that include both Canadian and internationally known talent. This private art centre is the largest of its kind in Canada, and sets a fresh tone from one show to the next, in every reincarnation of its commitment to the contemporary art forms filling a mandate with dynamic cutting edge events and cultural activities. The space includes a hall dedicated to its permanent collection, in addition to large, spacious rooms showcasing perennial shows and hosting Division Gallery.
Arsenal Contemporary Montreal has presented works by renowned artists. The centre encourages the influence of our artists such as Jon Rafman, David Altmejd, Wanda Koop, Shary Boyle, Marc Séguin, Julie Favreau, Michel de Broin, Scott McFarland and Chloe Wise. For example, the space dedicated to the permanent collection includes the iconic work Eternity by Nicolas Baier. This particular work allowed the artist to stand out at the Biennale de Montréal, presented at the Museum of Contemporary Art in Montreal in the fall of 2014, winning the Loto-Québec public's choice award. The scintillating curves and mirror surface construct Eternity as a majestic sculpture, centrally positioned in the exhibition space.
Cory Arcangel Photoshop CS: 65 by 109.5 inches, 300 DPI, RGB, square pixels, default gradient "Spectrum", mousedown y=1250 x=15000, mouseup y=18500 x=15000; tool "Wand", select y=1900 x=15600, tolerance=60, contiguous=off; default gradient "Spectrum", mousedown y=2016, 2016, chromogenic print, 66 1/4 x 37 3/4 x 2 po (168,3 x 95,9 x 5 cm) © Richard-Max Tremblay
Jessica Eaton Revolution 23, 2016 ed. 5/5, inkjet print, pigmented ink, 50 x 40 po (127 x 101,6 cm) © Richard-Max Tremblay  – Jessica Eaton Revolution 28, 2016 ed. 1/5, inkjet print, pigmented ink, 50 x 40 po (127 x 101,6 cm) © Richard-Max Tremblay
Arsenal Contemporary Montreal also welcomes the work of brilliant artists on the international scene. For example, Ugo Rondinone, Ai Weiwei, Cory Arcangel, Korakrit Arunanondchai, Amalia Ulman, Aleksandra Domanovic and ed Fornieles occupied the walls of the gallery. By juxtaposing the work of international artists with the works of Canadian artists, Arsenal Contemporary Montreal stands out for its unique mandate on the visual arts scene.
Arsenal Contemporary Montreal revives an iconic space in Griffintown that was once home to an old shipyard. The art centre's façade posters a modern sensibility while the interior boasts a vast and magnificent presence that let appear the allure of a museum. established in this once-industrial neighborhood, the building was erected in 1853 by the entrepreneur Charles-Auguste Cantin for Montreal Marine Works company. The latter produced ships for almost a hundred years. After the closing of the factory, the building fostered a few different industries before Arsenal Contemporary Montreal opened its doors. Cement bricks, exposed beams and steel columns were preserved emphasizing the heritage of another era in Montreal's rich manufacturing history. Bridges that were used to transport the machined parts, cross the four large exhibition halls. Their saffron yellow colour gives them a distinct and particular character, making these architectural elements the signature of the project.
Arsenal Contemporary Montreal is located in one of Montreal's most upbeat neighborhoods. Griffintown was once considered a key artery in the heart of the town's industrial revolution era, with its buildings close by the banks of the Lachine Canal and a stone's throw away from the large and impressively beautiful Atwater Market. Today, the paths leading to the centre let the visitors encounter many of the surviving architectural remnants of a great era in industry. The stables of the old port stand alongside new residential condominiums and old factories give way to trendy restaurants. in this neighborhood, a dialogue is taking place between the habits and customs of yesterday and those of tomorrow. These subtle changes are taking place right in front of our eyes and are sculpted with pragmatic projects of today. Through its activities, Griffintown stands out as a must-see cultural hub with Arsenal Contemporary Montreal at the centre of the district.
Ugo Rondinone Let's Turn Back Time, Let's Start This Day Again, 2009, cast aluminium and white enamel, 177.12 x 219.25 po (449,9 x 556,9 cm) © Richard-Max Tremblay
Since fall 2015 Arsenal Contemporary Montreal has presented TD Cultural Tuesdays, offering a vast program of cultural activities with diverse disciplines: musical and artistic performances, a variety of launches, in theatre, screenings and readings, with as special emphasis on contemporary dance. The latest form of expression is presented through a partnership with Danse Danse, an organization that actively contributes to the advancement of contemporary dance companies both locally and internationally. Through the diversity of its program, TD Cultural Tuesdays wish to strengthen the bonds that unite different forms of creation, in addition to offering magical moments, through unique encounters. These evenings are always dynamic and well attended.
Janet Werner Yellow Bow, 2008, oil on canvas, 55 x 66 po (140 x 168 cm). Nicolas Baier Eternity, 2014, steel, 120 po (305 cm) © Richard-Max Tremblay
Modern-day museums strive to distinguish themselves by architecturally innovative installations—moving toward digital and service orientated buildings. These places dedicated to art have become real landmarks and help to forge and strengthen the identity of the city. They merit popular destinations of choice for travellers, as well as being meeting points for citizens. By presenting contemporary art in the former factory of the Montreal Marine Works, Arsenal Contemporary Montreal contributes to the identity of the neighborhood and its international influence, as well as the preservation of Montreal, Quebec and Canada's richly flavoured artistic culture.
Cover: Graham Caldwell Compound Eye, 2008, mirrors and steel hardware, 92 x 98 x 50 po (234 x 249 x 127 cm) © richard-max tremblay