Hotel Santa Teresa Rio MGallery by Sofitel
Overlooking the Guanabara Bay and nestled in the heart of Rio de Janeiro's picturesque Santa Teresa neighbourhood, Hotel Santa Teresa Rio MGallery by Sofitel is a breath of fresh air where you can get away from it all. This tropical retreat features lush gardens, an expansive pool and romantic suites, all steps away from the bustling activity of Rio.
Located on an old coffee farm, Hotel Santa Teresa Rio MGallery by Sofitel maintains the original aesthetic charm of the location with the use of noble and ecological materials from Brazil, including tropical woods, burnt cement, and banana, buriti and bacaba fibers. Brazilian designers such as Sergio Rodrigues have had a role in adding a contemporary touch to the refined elegance of the hotel. The result is a welcoming design with a quiet atmosphere of well-being.
Featuring 44 rooms and suites with views of the gardens or the mountain, the hotel offers luxurious comfort with all the amenities, including a king-size bed, Nespresso machine, minibar, Wi-Fi and more. These premium features create the ideal setting for a relaxing evening after an adventure-filled day—or for an unforgettable wedding night.
The magnificent exotic gardens surrounding the hotel are enough to make you forget you are in the city. In the evening, you'll want to take the time to be in the moment as you lounge by the pool and watch the sunset with a glass of caipirinha. Enjoy the ultimate in relaxation with a visit to the spa for a massage or clay treatment or a dip in the aromatic baths.
Bar and restaurant
The hotel's restaurant and bar are favourite spots for locals and visitors alike. Looking out onto the magnificent Guanabara Bay, Restaurant Térèze infuses your dining experience with the spectacular flavours of modern Brazilian cuisine. Then head to trendy hot spot Bar dos Descasados to enjoy a drink with friends or someone special in a relaxed, intimate setting.
Sustainable philosophy
Groupe AccorHotels, MGallery's umbrella company, has made efforts in recent years to implement sustainability measures, and Hotel Santa Teresa Rio MGallery by Sofitel embodies these same principles. Some examples include the hotel's recycled wood flooring, its Planet 21 program—which encourages guests to re-use towels and sheets for the duration of their stay—and the use of recovered rainwater to maintain the garden. In 2011, National Geographic magazine included the establishment in its list of most environmentally responsible hotels.
If you're looking for the perfect starting point to discover Rio, Hotel Santa Teresa Rio MGallery by Sofitel has everything you need for a memorable stay.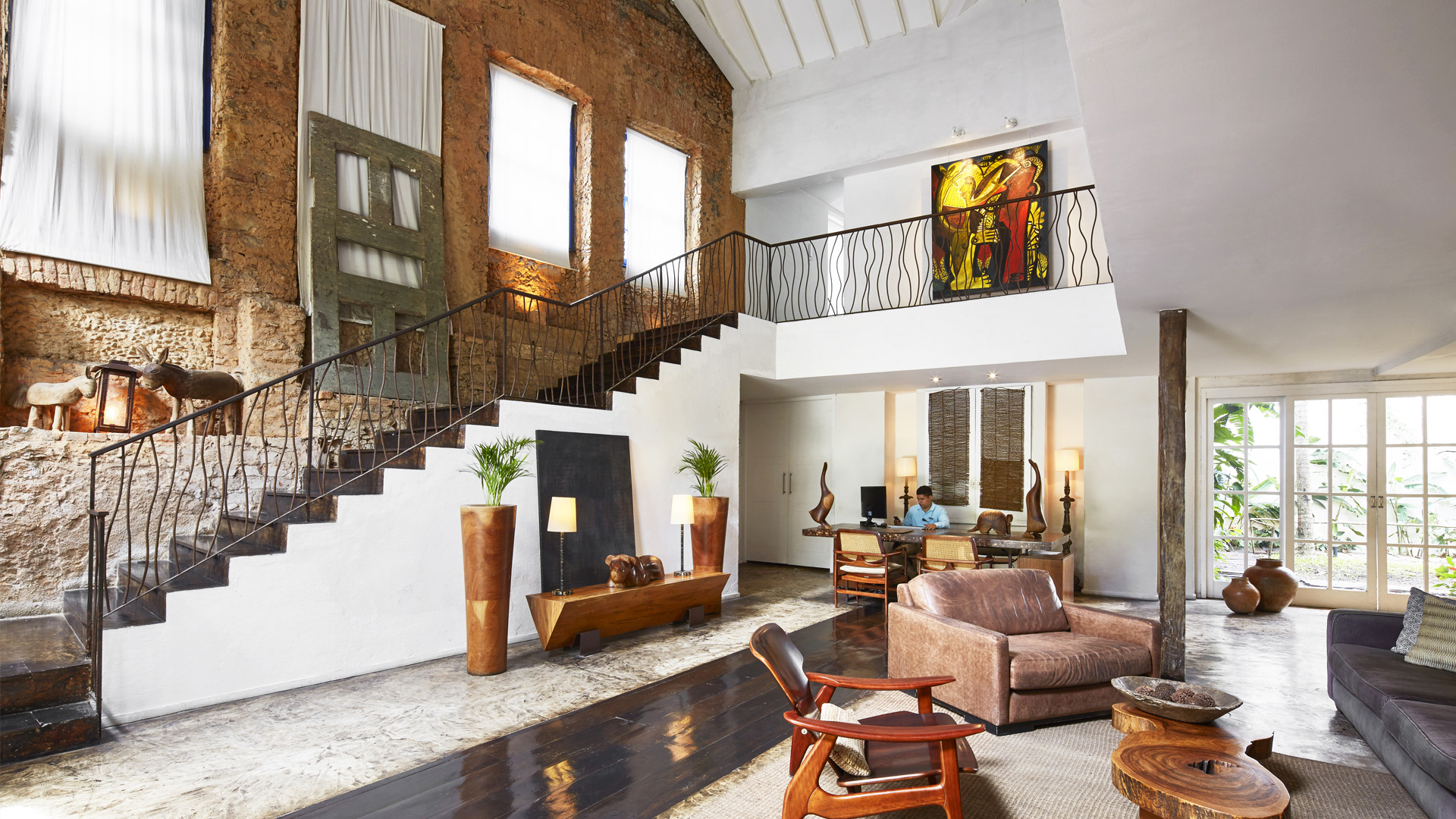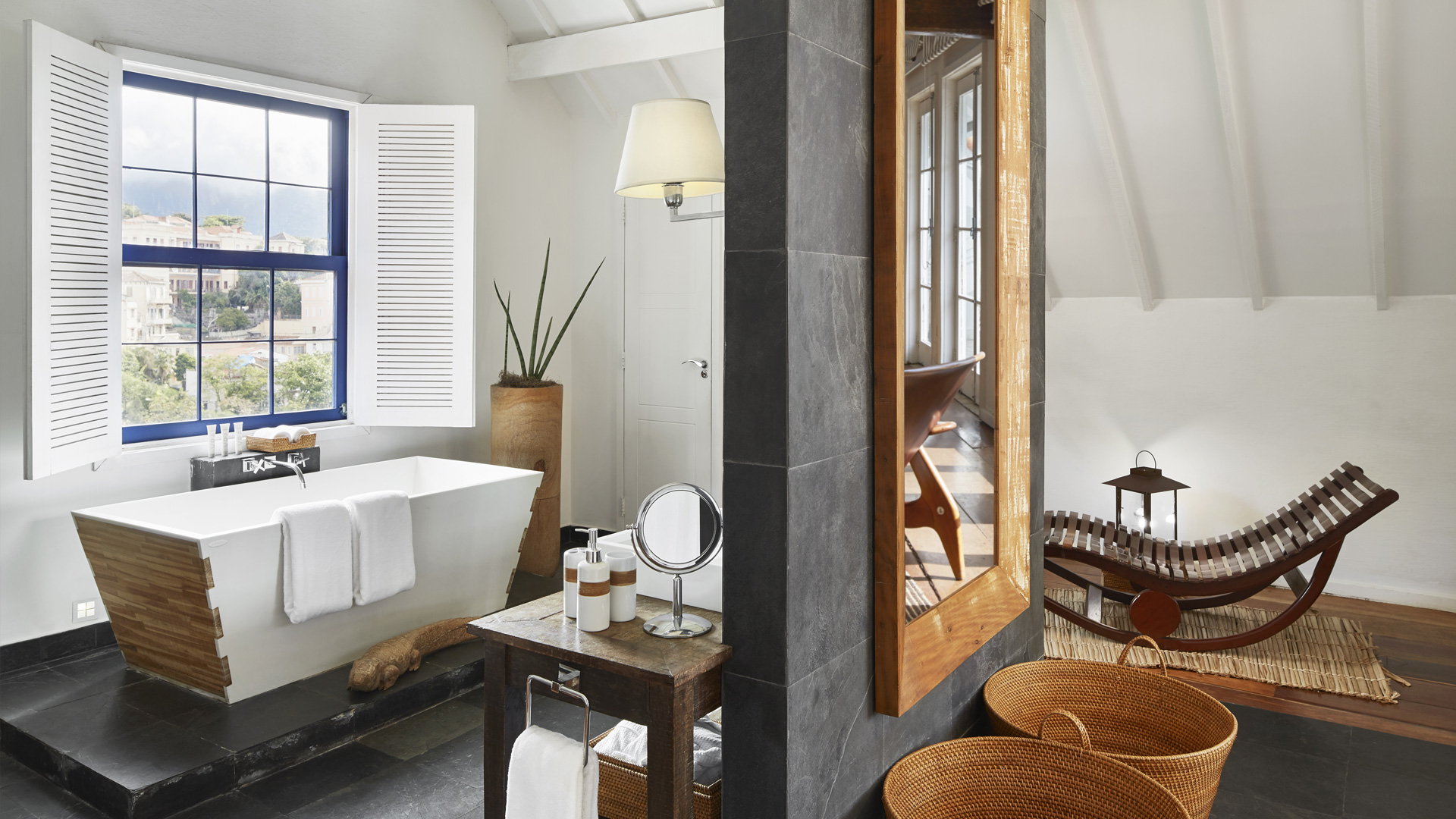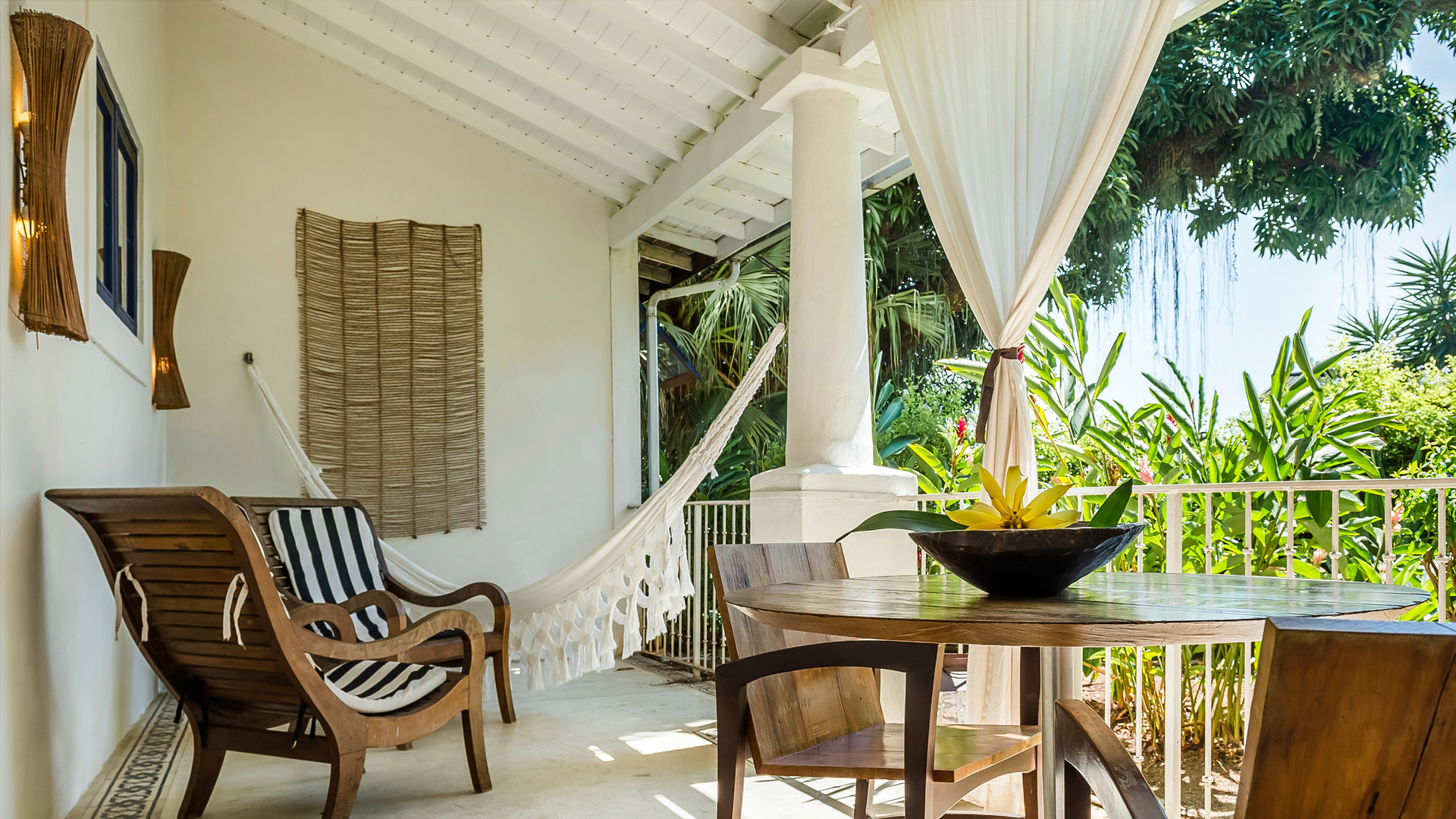 In brief
Located near all the city's tourist attractions
Pool with a panoramic view
Bar and restaurant offering modern Brazilian cuisine
Luxury spa
Meeting room with capacity for up to 100 people
High-speed internet access throughout the hotel
Childcare services upon request
Valet parking
Event organization (weddings, business meetings)
Guided tours and custom workshops
Text: Diane Stehle
Photos: © Francis Amiand