In celebration of red wine
Opening a new bottle of wine is an exciting and anticipatory experience. LUXE, in partnership with the SAQ, invites its readers to consider six exceptional red wines that kindle an atmosphere of comfort and warmth. Whether celebrating an important milestone or indulging in a quiet moment of relaxation, you will find more than a few reasons to raise a glass with these standout choices. Cheers to new discoveries!
In collaboration with SAQ

Luce della Vite Lucente Toscana 2017
Italy, Tuscany, 750 ml
SAQ CODE: 860627
PRICE: $34.10
With three parts Merlot to one part Sangiovese, this Tuscan blend pairs beautifully with red meats. For comfort during the cooler months, serve it alongside a traditional tourtière from Lac Saint-Jean. At less than $35, this bottle is sure to please.

Nature d'Ursulines Jean-Claude Boisset 2018
France, Bourgogne, 750 ml
SAQ CODE: 13297940
PRICE: $35.25
A no-nonsense Grand Bourgogne from winemaker Grégory Patriat. Pinot Noir grapes—naturally sulfite and additive free—are picked from one of 60 vines located in Nuit Saint-Georges before aging for 14 months in French oak barrels. The result is a confident wine that leads with acidic red berry and hints of spice.

Bachelder Pinot Noir Oregon 2015
United States, Oregon, 750 ml
SAQ CODE: 12461023
PRICE: $35.25
The Bachelder family wines are intentionally stripped down to allow the history of the Pinot grape to shine through. From the sedimentary, volcanic soil of the Willamette Valley to the comfort of your home, this 2015 vintage boasts a glorious minerality, fruitiness, and texture.
Torres Mas La Plana Penedès 2015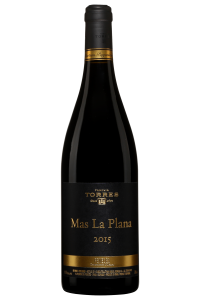 Spain, Côte Méditerranéenne, 750 ml
SAQ CODE: 12663282
PRICE: $65
Originating from the richly varied microclimates of the Penedès, this magnificent Cabernet Sauvignon is a cut above. Its dense tannins, deep colour, and fruity aromas speak to the refinement of the grapes chosen for the Torres vineyard's finest red wine. Produced in limited quantities and renowned worldwide, it will easily satisfy the most discerning palates.
Osoyoos Larose Le Grand Vin Okanagan Valley 2016
Canada, British Columbia, 750 ml
SAQ CODE: 10293169
PRICE: $50.85
Legendary French winemaking expertise collides with prime Canadian terroir to create magic in the Okanagan Valley. Exclusively Bordeaux red varieties are grown and blended to achieve a spectacular result, earning a place among Canada's most prestigious wines. Poured with a bourguignon-style beef blade roast, it will have the whole table talking. 
The Chocolate Block 2017
South Africa, Western Cape, 1.5 L
SAQ CODE: 11634797
PRICE: $77.25
Syrah predominates this medium-bodied, well-balanced blend that is a journey unto itself. The heady aroma of black cherries and cardamom offer an intense introduction. Equally rich are the layers that follow on the palate: notes of plum, violet, and liquorice, leading into powdery tannins and a dry, peppery finish. A sensory experience as captivating as this wine's name.  
Text: Jennifer Laoun-Rubenstein