La Belle Histoire: A beautiful story to dine by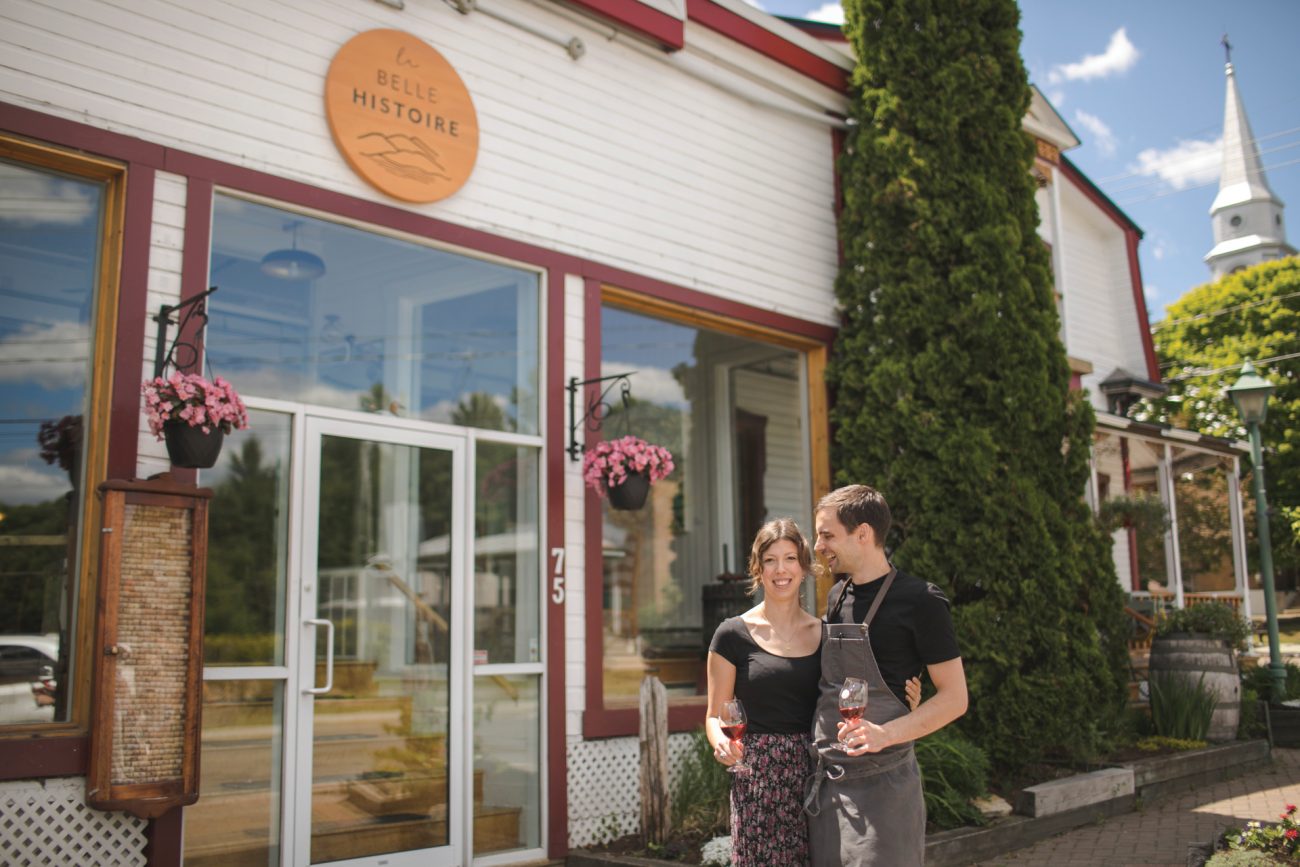 Sophie Allaire recalls a childhood spent in her second home: the former Bistro à Champlain, a Quebec institution that closed its doors in 2014 after more than 25 years. Allaire wonders whether her career as a sommelier was inspired by fond memories of accompanying her parents for frequent meals, where they befriended both owners and staff. Since the restaurant's closing, Allaire has maintained a close relationship with its proprietors, Champlain Charest and Monique Nadeau, who still own the building, erected in 1864.
A FORTUITOUS PROPOSITION
One night, after inviting Allaire's spouse Étienne Demers to cook dinner for the group in the vacant bistro's kitchen, Charest and Nadeau offered the young couple the honour of opening their first restaurant and dream project in the legendary space.
A chef for almost 20 years, and having apprenticed under some of the finest, it seemed only natural that Demers should become chef-owner. Supported by their families, Allaire and Demers agreed to move from their native Montreal to the Laurentides to take on the challenge of filling some very big shoes.
BEGINNING A NEW CHAPTER
Reopening in July 2019 under the fitting name La Belle Histoire, the restaurant's updated interior complements its original wood structure and large windows overlooking Lac Masson. Dimmed lights and a backdrop of songs enjoyed by Allaire and Demers' families create an ambiance that is festive and warm, it feels like home.
Patrons are mostly locals and tourists. Couples and groups celebrating special occasions pepper the dining room. Despite its short existence, La Belle Histoire already enjoys a steady flow of regulars. It is no wonder: indulging in the full experience of a three-course meal, accompanied by a glass of wine and a cocktail, runs a reasonable $90–$110 per head.
"Sometimes, I pinch myself at the realization that I am co-proprietor. Just recently, I welcomed former Bistro à Champlain waiters, who had worked there for 10–15 years and served me my entire childhood. They were now sitting as clients, and I was serving them. I find it absolutely incredible to live this. I find it very moving." – Sophie Allaire
The food is local, fresh, and seasonal. Quebec ingredients star in every dish on a menu that is recognized by Aliments du Québec. When crafting his weekly menu, Demers finds inspiration in the moment's freshest ingredients. The offerings are kept to a minimum, but always include a choice of fresh pasta, fish, poultry, and red meat. Everything is prepared in-house from A–Z. The effort does not go unnoticed: Allaire recounts a time when two Italian diners insisted on visiting the kitchen to thank Demers for preparing pasta that tasted "better than at home". 
As a testament to Allaire's background, the wine list is extensive. It features almost 200 references, including a page dedicated to Quebec and Canadian wines. Natural and classic selections are also proposed, ensuring all tastes are satisfied. Those who prefer spirits will delight in cocktails created by specialist Mélanie Simard—formerly of Bouillon Bilk—whose elegantly crafted and well-researched options are enhanced with house-made juices and syrups.
www.labellehistoirerestaurant.com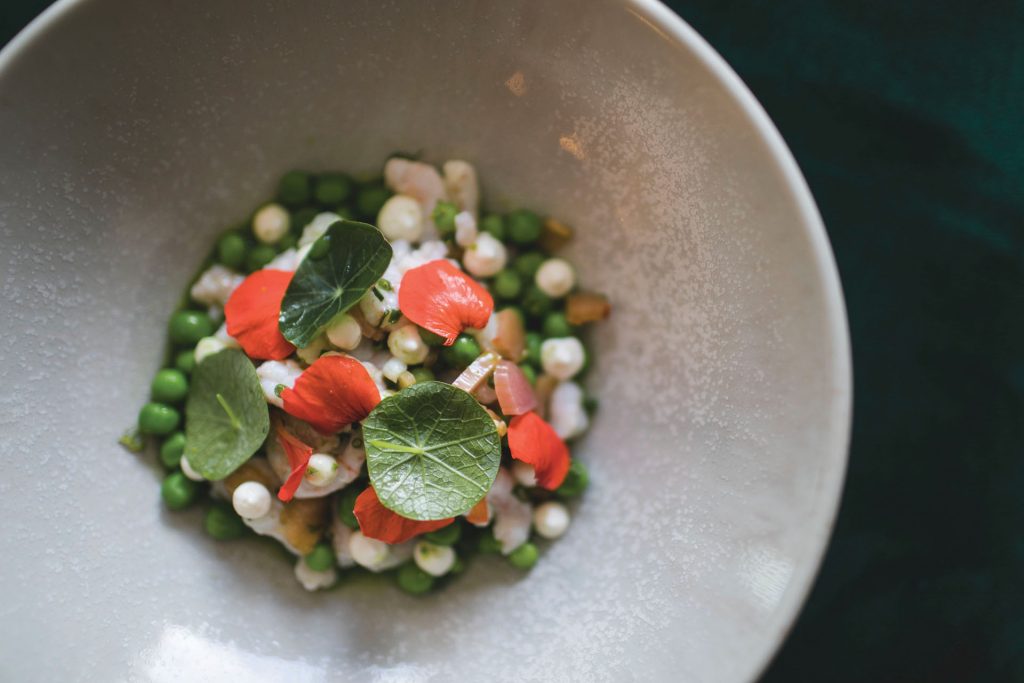 Text: Jennifer Laoun-Rubenstein
Photos: © Maggie Boucher Photo