Hotel Amanera: Luxury in the Dominican Republic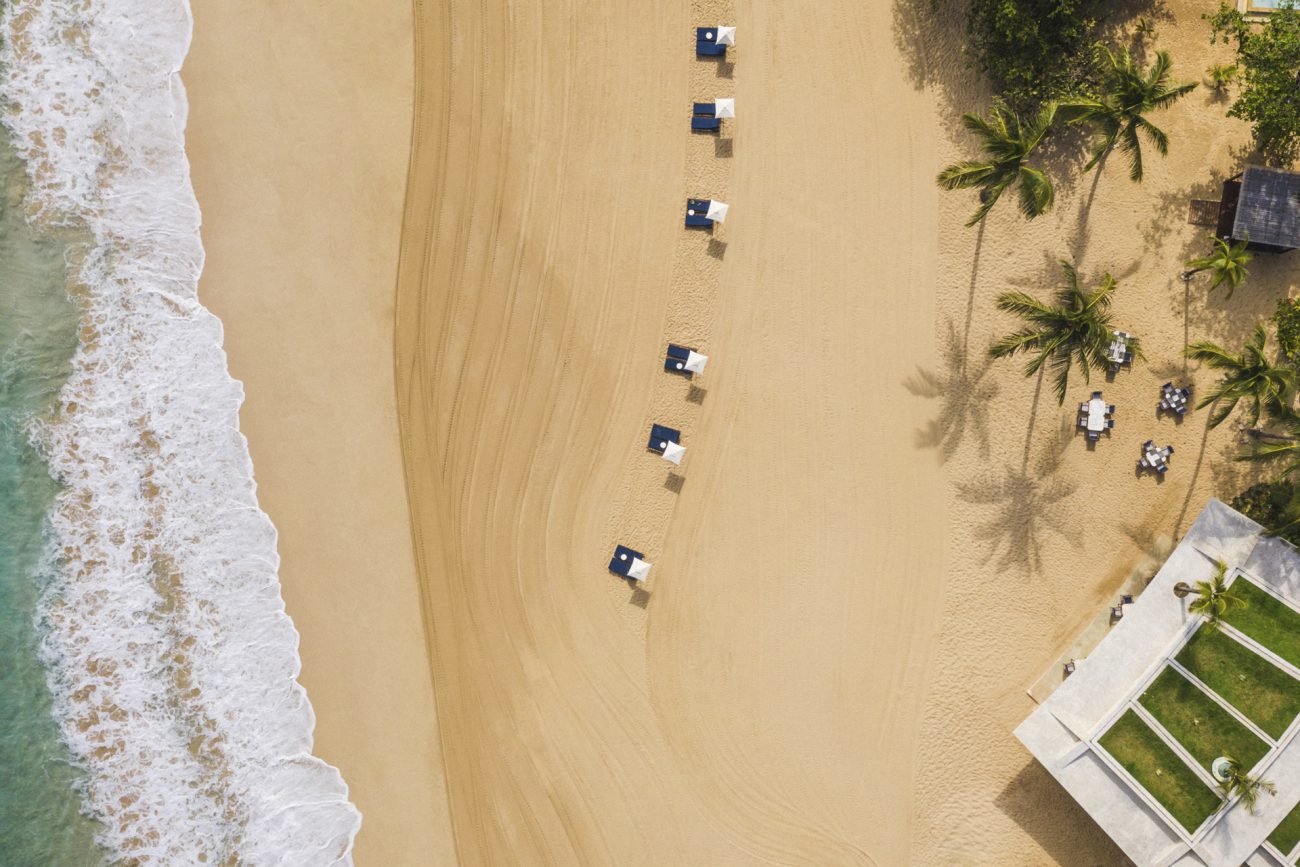 Located on the island's north coast and bordered by a dense forest of palm trees and white cliffs, Playa Grande is one of the country's most beautiful beaches with rugged and hard-to-reach nature. Aman Group, specializing in exceptional travel, chose to build the Amanera Hotel and its 25 luxurious casitas in the heart of this tropical paradise. Get ready for a unique experience!
Far away from mass tourism and its all-inclusive approach, Amanera overlooks the ocean from the top of a cliff. A two-and-a-half-hour drive from Santo Domingo International Airport, the complex spans more than 800 hectares, reserved for a privileged few. Only 25 casitas have been built for visitors. Designed by architect John Heah, these contemporary and minimalist villas feature terraces with stunning ocean views. Most of them also have a private swimming pool. Featuring high ceilings and an open-air concept with large bay windows, these architectural gems are true havens of tranquility that integrate perfectly into the surrounding nature. "Our bathrooms have skylights. When you take a shower, you really feel like you're outside," says Audrey Huttert, General Manager of the hotel.
A tailor-made service
But the luxury that defines the Aman brand goes beyond the quality of its accommodations. The General Manager says, "we welcome each of our guests like a brother or sister, in a warm and elegant atmosphere." Upon arrival at the airport, guests are taken care of. "Air Canada has a direct flight from Montreal to Samaná. From there, a driver or even a helicopter will come greet travellers," she adds. There are no forms to fill during the stay, allowing guests the peace to spend their time as they wish. "Luxury is all about detail, care and anticipation. Our team's expertise allows us to offer our guests a unique experience," says Audrey Huttert.
"Luxury is all about detail, care and anticipation. Our team's expertise allows us to offer our guests a unique experience."
Discover local culture
Another feature of Aman Group's philosophy is introducing guests to local culture through food, guided tours and onsite activities. Amanera has two restaurants and a bar. The main restaurant features fresh, organic and locally inspired dishes served in an exceptional environment. The Beach Club welcomes guests at lunch time to try light dishes and in the evening to discover one of the 22 street dishes selected as part of a culinary world tour. The bar is the perfect place to sip on a glass of rum or one of Amanera's signature cocktails.
"We welcome each of our guests like a brother or sister, in a warm and elegant atmosphere."
The hotel has no shortage of activities, including an 18-hole golf course that runs along the coast for more than 6 kilometres, offering a magnificent panorama of the ocean and the mountains of the northern Cordillera. There are also many water sports such as kayaking, surfing and kitesurfing. The region also has some great trips to go on, such as boating through mangroves or, between January and March, watching humpback whales. The sea is calmest in the summer, making it the perfect time to relaxand go for a dip.
An exceptional spa
An exceptional spa is another integral part of the Aman experience. "In each of our spas, we use the best of nature to make guests feel good," explains Audrey Huttert. Inspired by the Dominican Republic's shamanic medicinal traditions, Amanera's spa treatments feature locally grown plants and herbs as well as Aman's all-natural product line. Massages, facials, exfoliating treatments and wraps are used by experts for a deep replenishment of the body.
If you've been dreaming of a unique getaway, an unforgettable honeymoon or an extraordinary birthday, then Amanera is the perfect destination. Audrey Huttert and her team await you.
25 casitas
2 restaurants and 1 bar
Only 45 minutes from one of the most beautiful kitesurfing spots in the world
Magnificent golf courses and tennis courts onsite
Aman Spa (treatments and massages)
Outdoor pool
Non-motorized water sports
Fitness centre
Free kids' club
Concierge service
Valet parking
Business centre
Stays starting at CAD 2,212 per night, taxes and fees included, based on a two-person room.
Text: Diane Stehle